Leave your message and you'll get:
● 24*7 online service support ● Articles in the hair dryer industry ● Sometimes maybe Discount
D8 Hypersonic
Embodying the essence of luxury design inspired by Hermes, collaboratively crafted byrenowned designers hailing from Japan, ltaly, and China.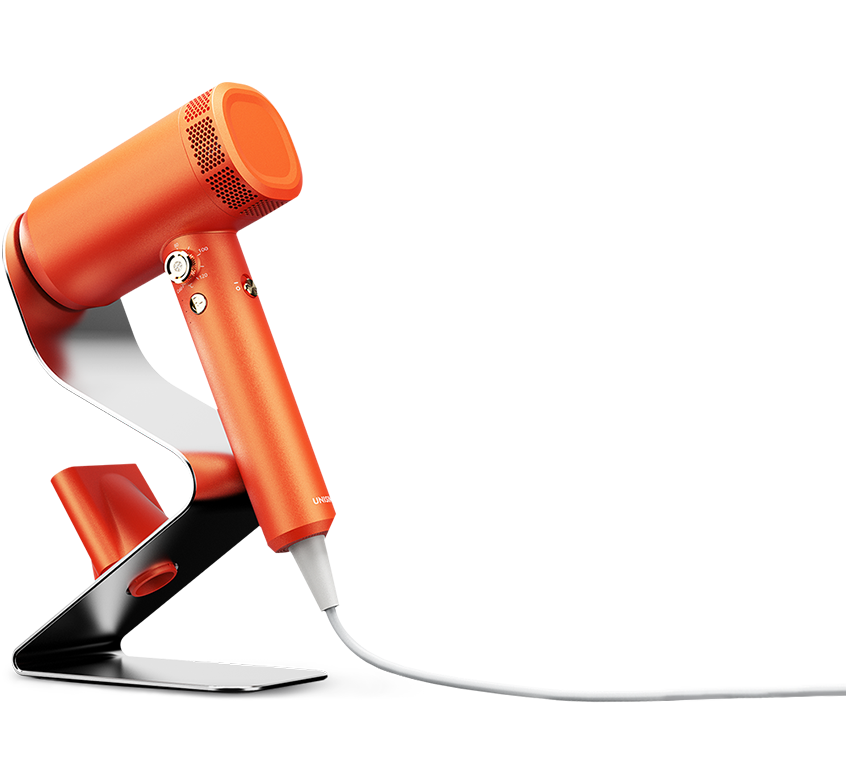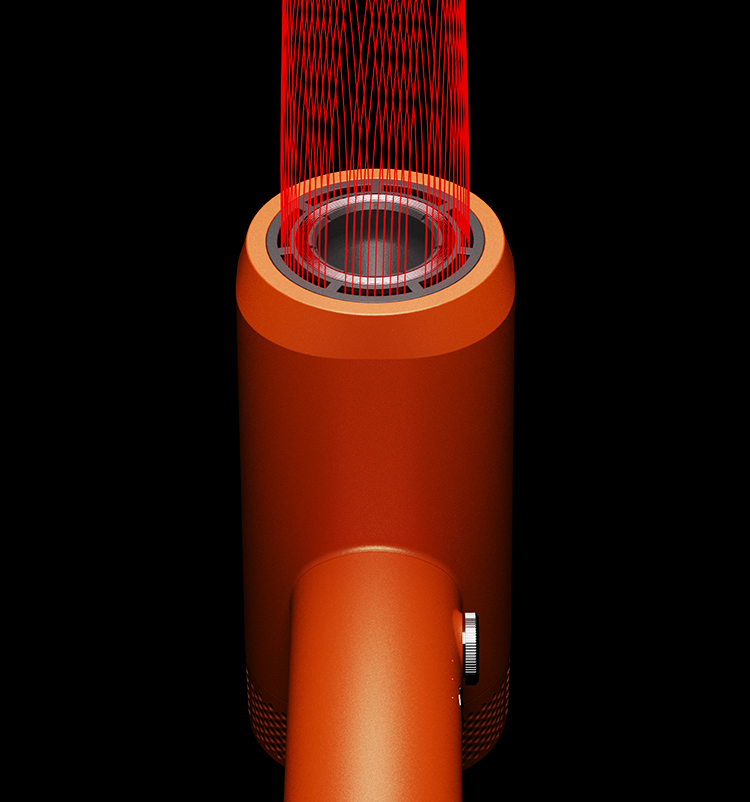 Unrivaled Drying Speed: No.1Globally
125 g

Maximum wind pressure
62 m/s

The world's fastest wind speed
19 L/s

The world's strongest air convection
120°C

Stepless knob to adjust temperature from 45℃-120℃
252mm(9.9in)

Blower length
Neutralizing ion

Hair care
Nylon+Glass Fiber

Blower Material
1.9m(Max 3.0m)

Cable Length
LavalFlow™ Rocket duct Technology.
Utilizing the principles of aerodynamic Laval nozzles, the air is subjected to dual compression and acceleration within the air duct, generating a powerful jet thrust. A larger volume of gas is expelled per unit of time, thereby rapidly drying the hair.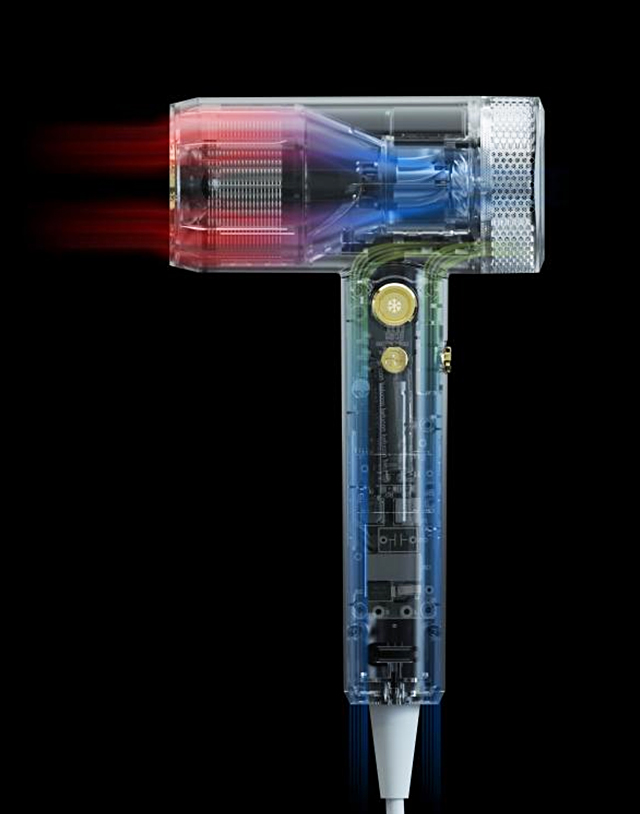 Pioneering Global first temperature control knob.
Adjustable from 45°C to 120°C

Personalized heat control

Suitable for All Ages: Children, Teens, and Adults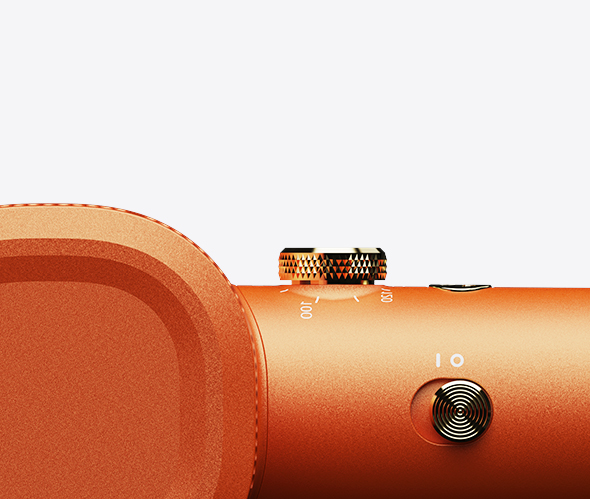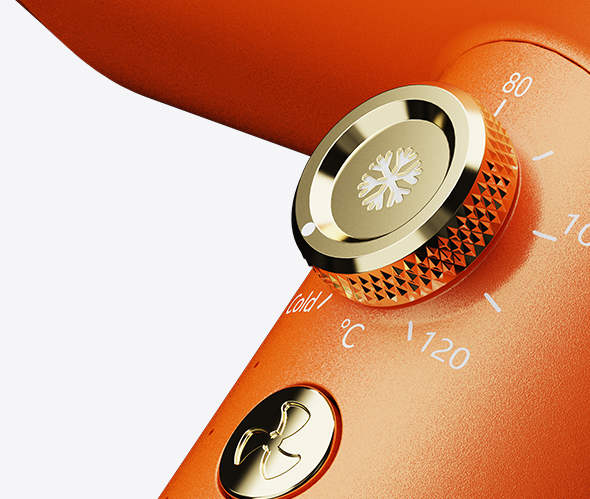 High-speed brushless motor.
110,000RPM

2,000Hours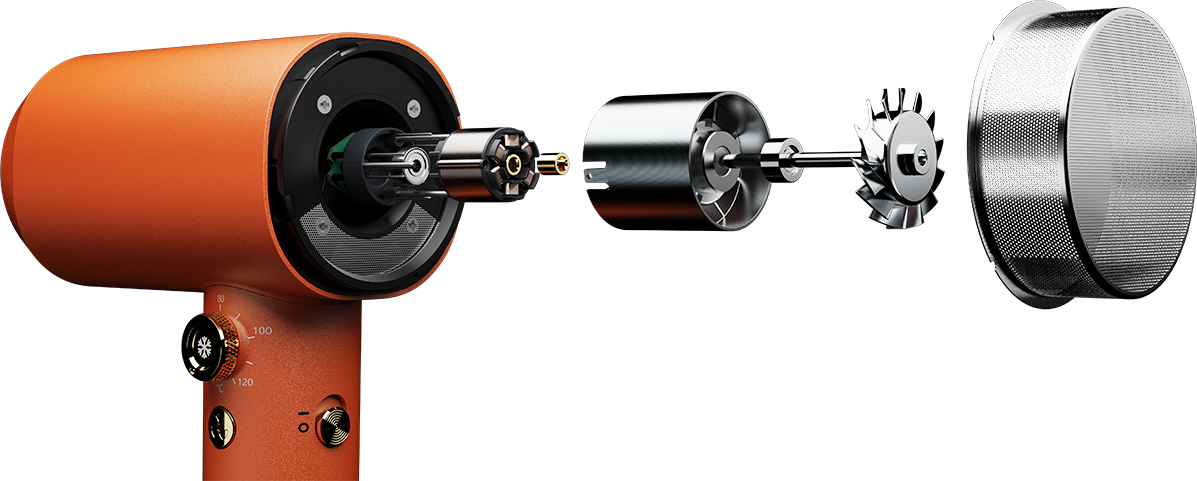 Three-phase high-speed brushless motor
10 minutes a day, capable of smooth operation for 10 years.Aerospace-grade aluminum alloy five-axis CNC engraving process, processing accuracy reaches 0.001mm, laser engraving for weight reduction, exclusive process to suppress fan blade vibration, precise adjustment of dynamic balance to 1mg.

Superdense Filter.

0.2mm

Super dense SUS304 3/4H stainless steel mesh, effectively filter dust and hair, the hair dryer life is longer.


Customizable colors,OEM & ODM Service

Elevate your product lineup with personalized style

Inquire Now